So not only is Aidan now 3, (where did the time go?) But Kayleigh is crawling and I saw the tip top of a bottom tooth tonight. This would explain the sudden burst of screaming for no reason at night. Like I said Kayleigh is crawling, its not perfect but she is getting there. I can't believe she is already 5.5months old. But more so that she is already doing all of this!
Also Aidan had a blast this year trick or treating. Once he figured out that he was going to get candy there was no stopping him.

Books I love books!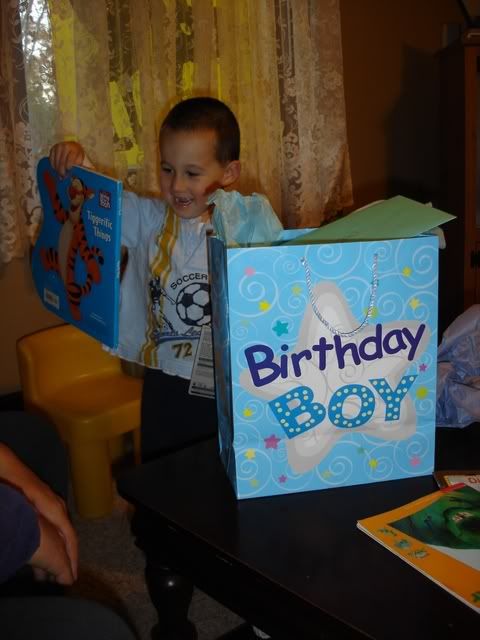 What else could be in here?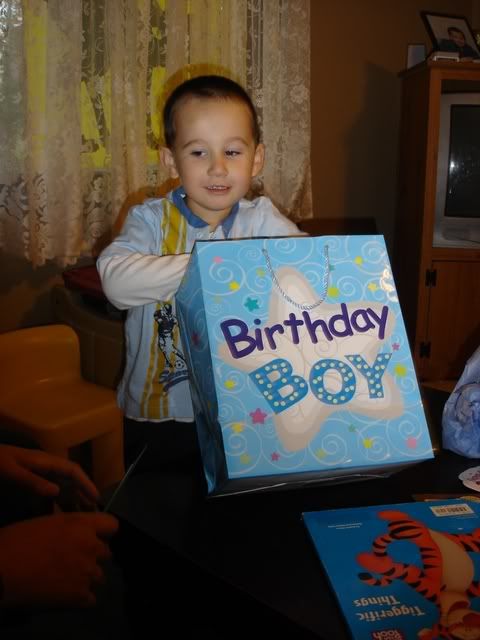 Yeah now I have my own computer!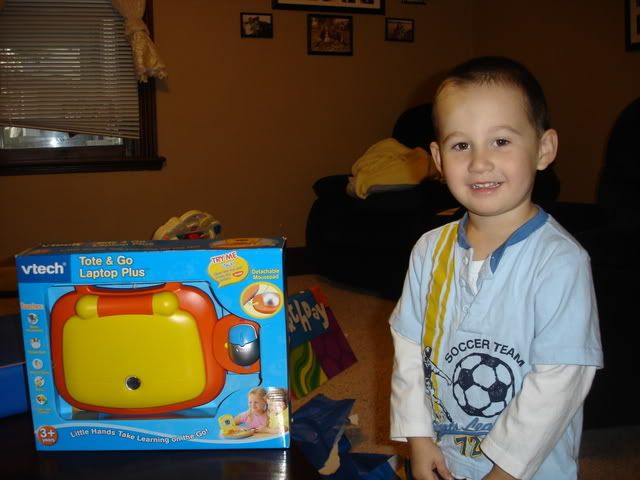 Mom just let me open the presents and not take pics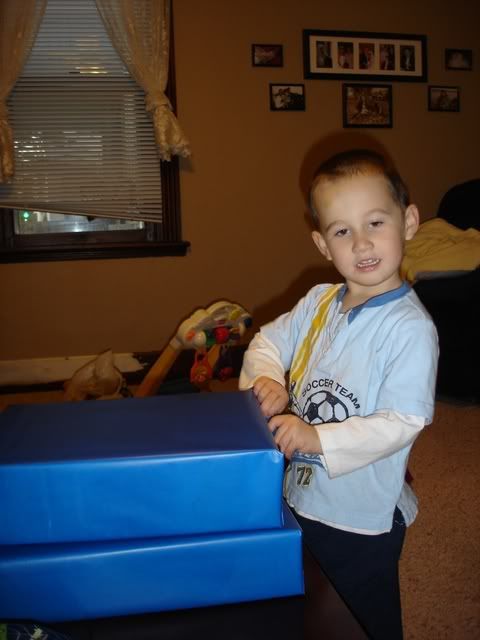 WOW look at all I got. And this was just from mom and dad and my grandmother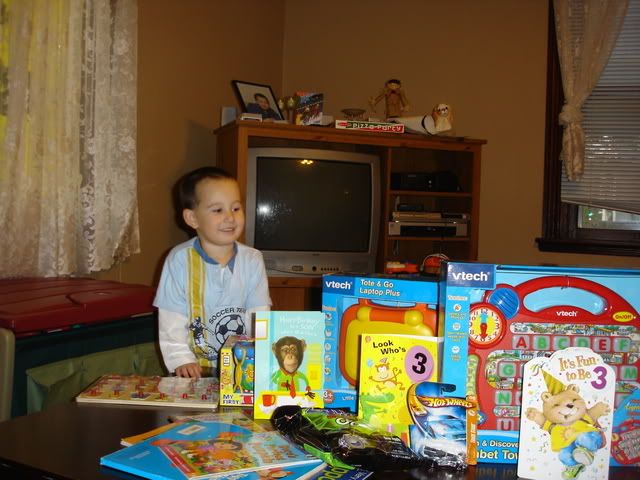 Don't ask me how I was able to get Joe to wear the cow costume. Such a great daddy!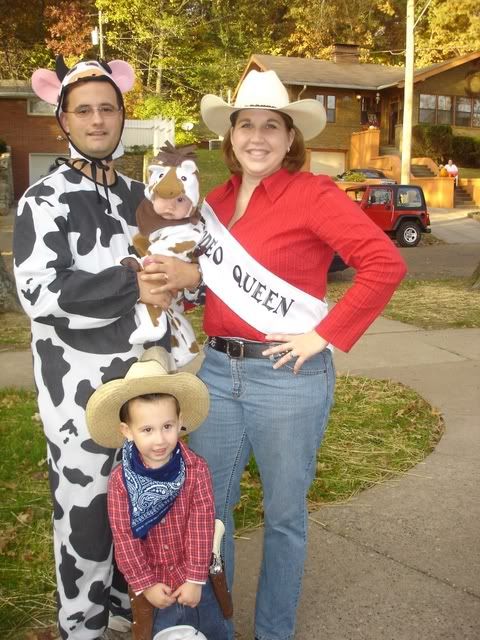 My super cute cowboy!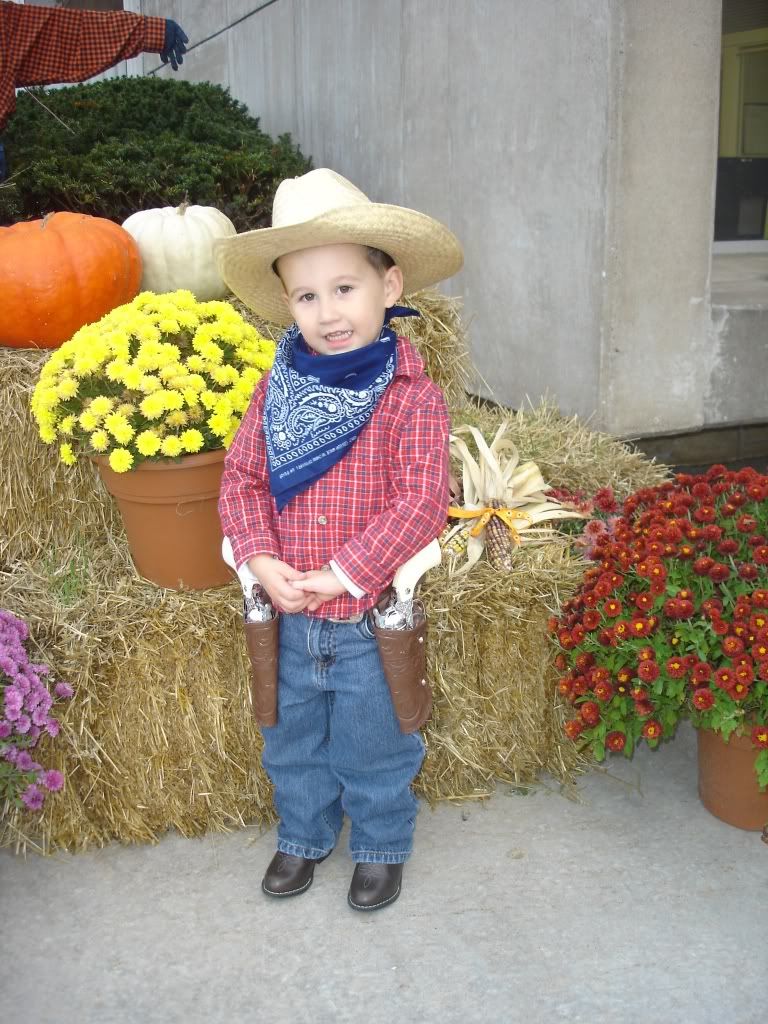 The mustach only lasted for a few pics before it had to come off LOL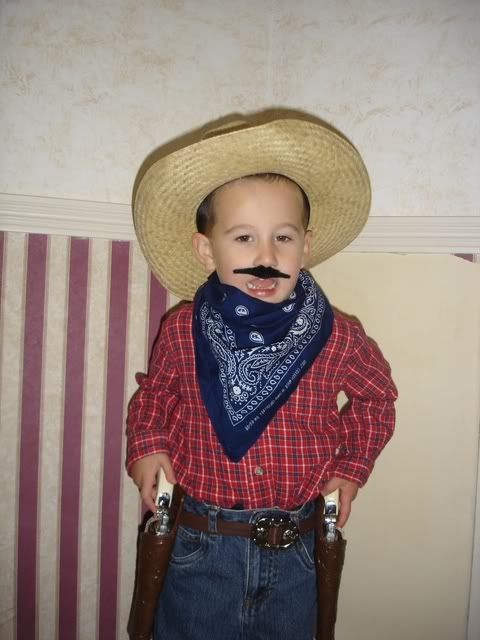 CANDY!