So Joe and I finally got the baby's room painted. We feel that it came out very cute. We don't have anything up on the walls yet. But we're getting there. And once we pick out a name (if we ever do) Its going to be put over her crib in the wooden lettering.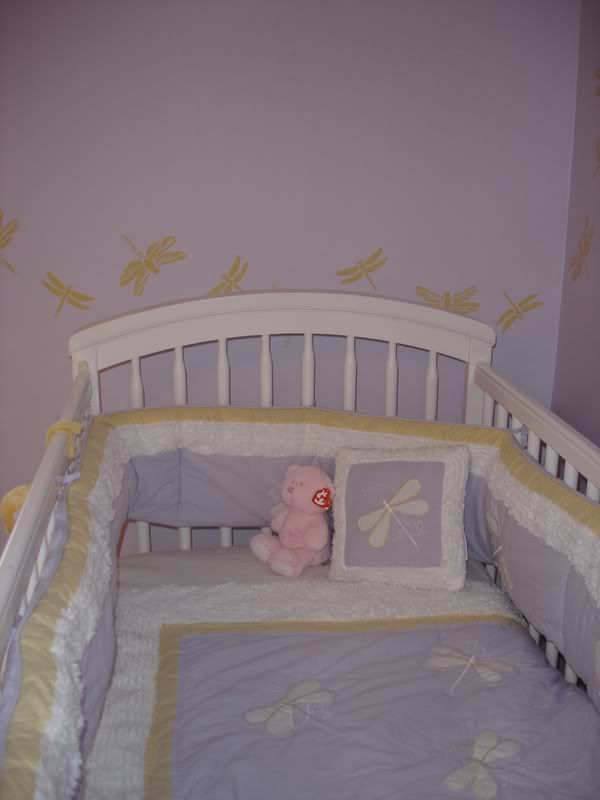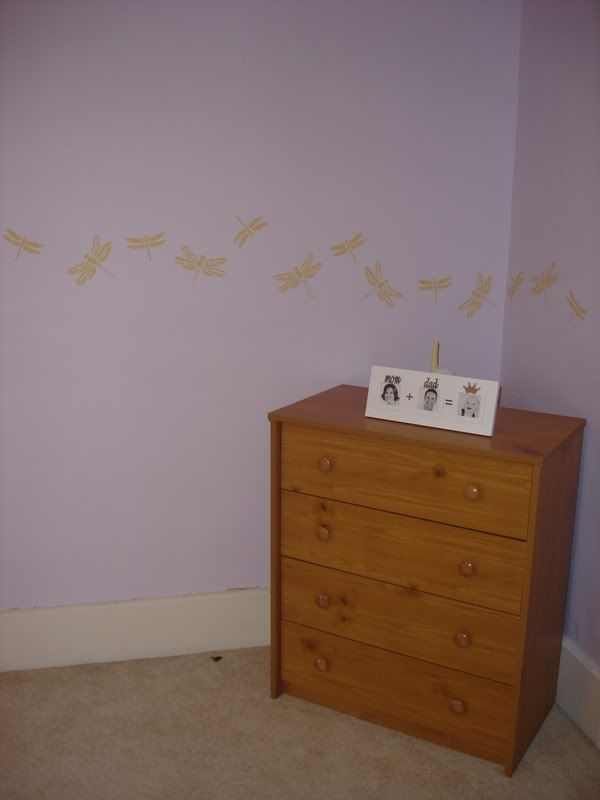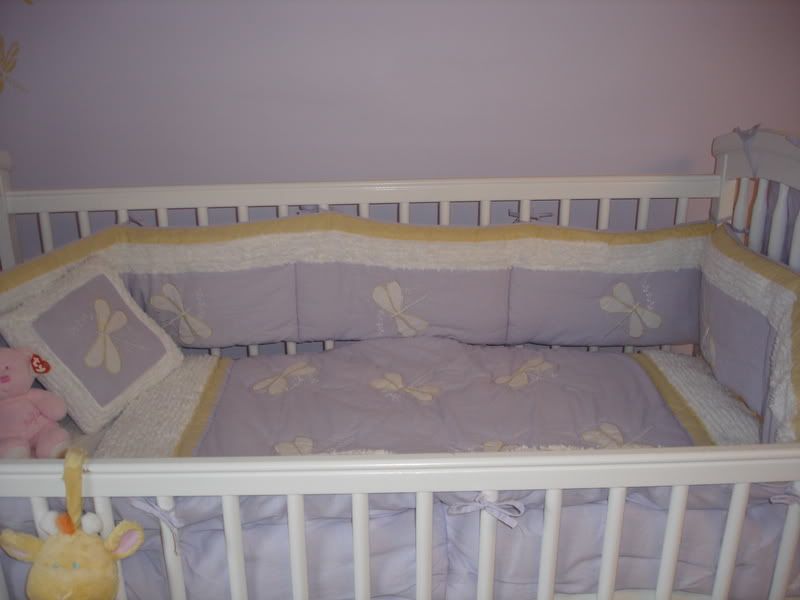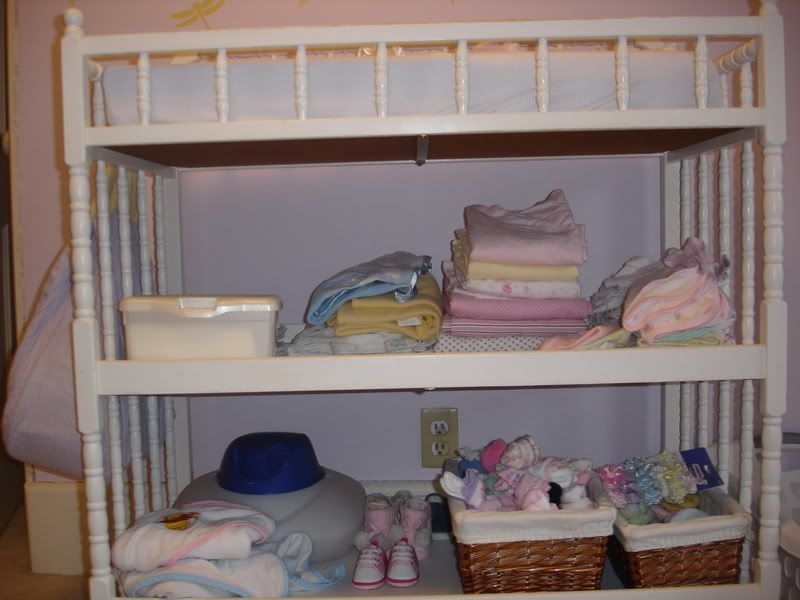 We had to have one last picture of Aidan in his "nursery" room.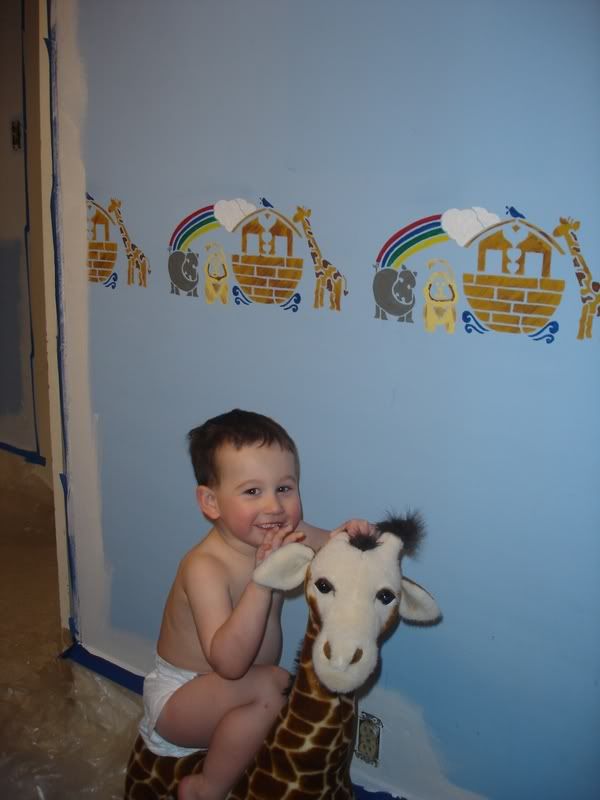 Here is Aidan 9 days old in his room.